Hi there everybody! It's Valentine's Day at the House of Mouse!
So grab your sweetie and give 'em a snug. Maybe even a smooch, because today is the best day to do it. And even if you don't have a Valentine, look out, because there's a chance Cupid may catch up to ya! Remember to try the delicious chocolates we have out, and if you want to try a dance. We have the floor open for you to serenade your love to sweet melodies we're going to be playing tonight!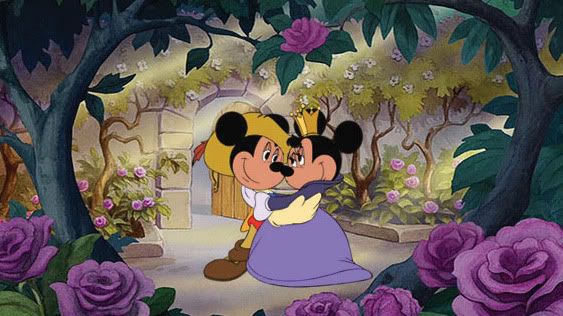 Wish you the very best of love and happiness on this day and through out the year!